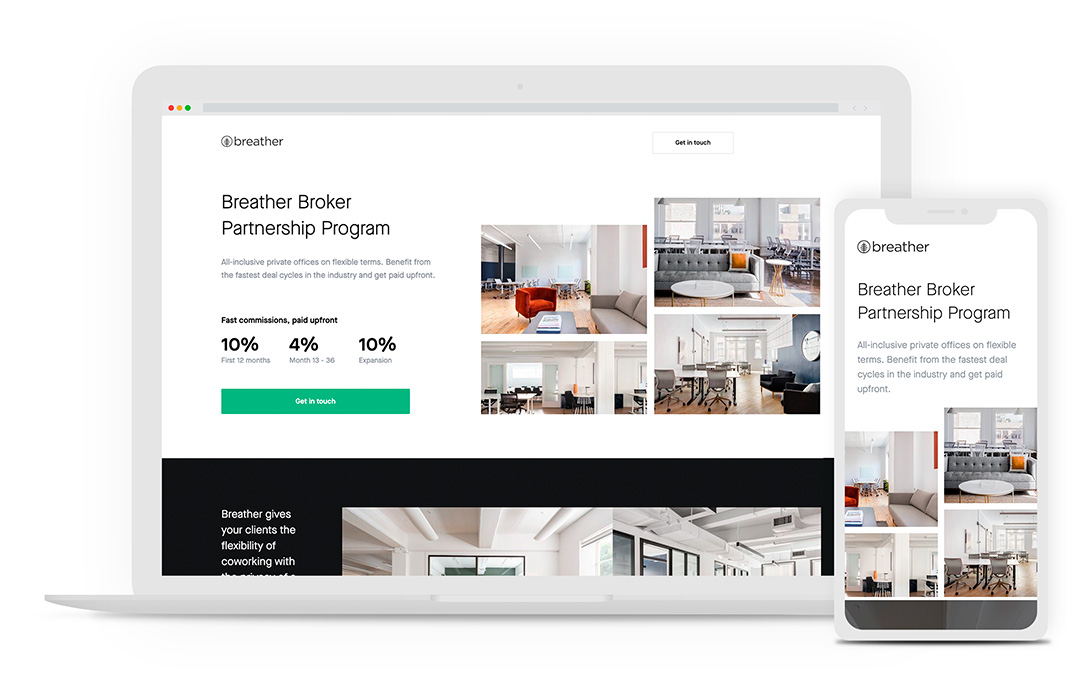 The Challenge
---
Help property owners and managers monetize their underutilized spaces via the Breather Workspace Partner Program.
The Solution
---
We worked with Breather to leverage its existing customer base and industry connections, as well as targeted advertising campaigns on social media, direct mail and other platforms.
The Results
---
Since launching the program, the awareness campaign generated a 21% increase in partner engagement and Breather has expanded to 500+ locations across 10 cities worldwide.